Please Allow Me To Help You To Succeed!
The DXFs.Net University Video Training (BETA)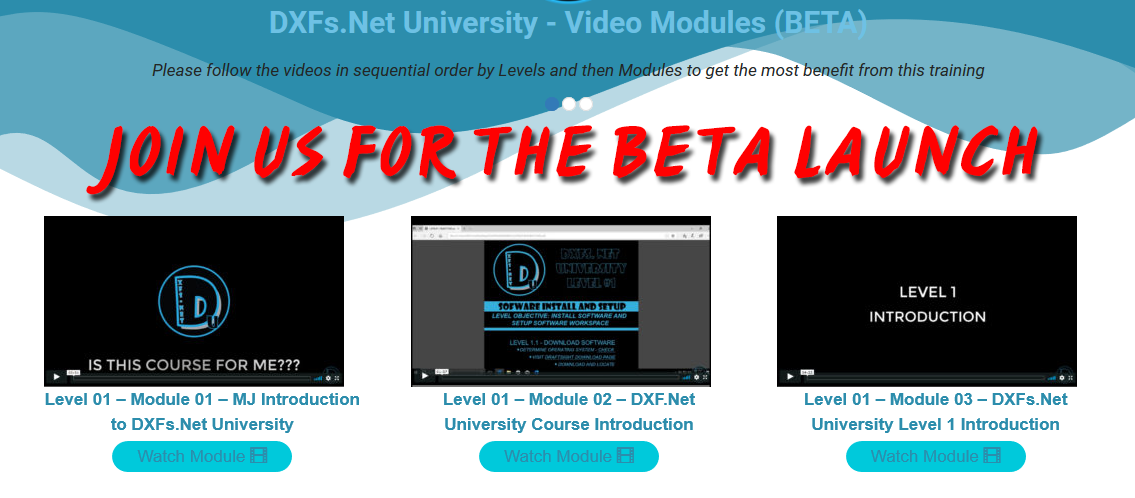 "Act Now and Join Today. Anyone who creates files for CNC Cutting really should have some basic knowledge on how a CAD program works. I want to help you succeed, it is my mission. You can do this!"
Here are some things you will learn in this BETA version…
ONLY $19 - (FOR A LIMITED TIME)
Don't wait I want to help you today!
After entering your info in and clicking submit,
you will get and email on your next step!
"There is so, so much offered in this Membership I don't know why anyone wouldn't join!"