I'm MJ. Need Help with CNC DXF Files ?
I'm here to help you... today
DXFs.Net is a resource for you.  A place where you can start or add to your personal arsenal of DXF files.  What started out as work has become a passion, a passion I want to share with you.  While there are many different techniques available to create DXF art files for CNC Cutting, I wanted to create a hub where someone who is just getting started could learn this powerful technique of creating DXF art files the way I have enjoyed creating files for almost two decades.  I also wanted to create a repository where seasoned veterans could go and get files for their next big project.  I invite you to please take a look around and make yourself comfortable.  This site is for you.  Welcome home!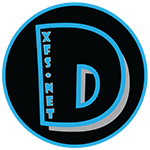 READY FOR THE NEXT LEVEL?
WANT TO MOVE FORWARD? YOU CAN.
WHETHER YOU ARE JUST STARTING OUT ON YOUR DXF VENTURE OR HAVE YEARS
OF EXPERIENCE THIS PLACE WAS MADE JUST FOR YOU. CLICK THE BUTTON BELOW TO
LEARN MORE AND MOVE FORWARD ON YOUR JOURNEY.
Undecided? Want to try some DXF Files Free?
Not sure you're ready yet?  I understand, I get it.  There is so much junk on the internet that it makes it difficult to distinguish between the good and the bad.  I can genuinely tell you that the files and information that I offer to you are neither junk nor bad.  On the contrary what I am offering to you are High Quality DXF Files that I have spent many hours creating, and I am offering them to you for totally FREE!  There is a catch.  Honestly there is.  The reason I am offering these files to you for free is to try to build a relationship with YOU.  You see I have this Crazy Passion to make these DXF files, but without having someone to share them with or possibly turn someone else onto this crazy passion, well it kinda takes the fun out of it. With all this said, if you would like some free DXF files you can use as well as possibly finding an outlet where you can get as crazy for DXF Files as me, please take a moment and fill out the info below and I will email you some. If you have read this far down on this site, I really do appreciate it.  I work very hard on this and hope to share many things with you.  Now, fill out the form.  😉